A Cirencester Security Company with over 100 years experience, Lodge Service is one of the top leading security companies in Cirencester and the UK. A well-trusted security company for retail, corporate, transport & warehouse and construction site security.
If you're looking for a security company Cirencester, we can help.
Lodge Service provide a variety of security services in Cirencester to fit your needs and budget. We have the ideal solution for you, whether it's security guards, concierge service, CCTV monitoring, or remote surveillance.
We assure you that we are fully skilled and certified, with years of expertise in the business – so you know they can handle it when it comes to safeguarding your business. And our pricing provide great value!
As one of the leading Cirencester Security Companies, our in-depth, flexible security solutions are ideally suited to clients across the city hubs in Cirencester
Our Security services for the Cirencester retail, corporate, transport and warehouse market include:
Static and mobile security guards
Alarm response and keyholding services
SIA(Security Industry Authority) Security guards and manned guarding
24/7 security guarding
SIA Approved Security Guarding & Keyholding
Tailored company security services for you
Cut the Cost of Protection in Cirencester
Contact us for a FREE audit and analysis to identify opportunities to increase protection and reduce costs when you connect to our Intelligence Centre.
Retail Security Services in Cirencester
As a leading Cirencester security company, we protect shops and shopping centres with security guards, instore CCTV, EAS and other retail security systems and store detectives to stop shop crime.
Construction Security and Building Sites Security in Cirencester
Security services for construction sites – day and night, 24/7 – from tools and materials theft, criminal damage and other losses and business disruption.
COVID-19 Queue and Crowd Security services in Cirencester
Our Covid security services include management and protection for queues and visitors to shops, shopping centres, restaurants, supermarkets, offices and other public and private spaces.
Your Trusted Security Company in Cirencester – 100 Years' Experience
Lodge Service is the longest-serving independent security company in the UK. We have learned a lot since 1919 and you can benefit from our unrivalled experience.
Whether you are a business owner, property director or premises or security manager, our support enables people in all business sectors to protect people and property and 'design out crime'.
The range of security and property management services delivered in Cirencester and nationwide include:
CCTV and alarm monitoring
Post-incident verification
Incident management systems
24/7 BMS (Building Management Services)
Vehicle tracking and Lone Worker Support
Technology Integration of security and FM systems
Business data analysis
24-hour support and security response
The service gives you the reassurance of intelligent central monitoring, control and planning for security and property management services. It provides asset protection and reduces cost and risk for an assured return on your investment.
Get in Touch
If you require further information about our security services or further advice on your security requirements. Please contact our team today.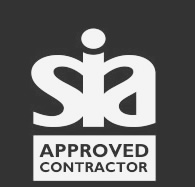 SIA Approved Contractor Scheme (ACS) status for the provision of Security Guarding and Key-Holding.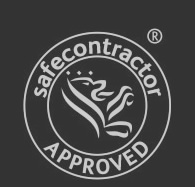 Lodge Security Limited is a Safe Contractor accredited supplier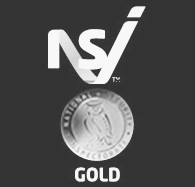 Lodge Security Limited is an NSI (National Security Inspectorate) Guarding Gold and EMS Gold accredited organisation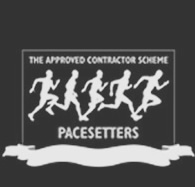 Lodge Security Limited achieved a score in the top 10% for the SIA ACS approval