Keep your vacant property secure
Lodge Service can provide a comprehensive range of solutions to protect properties nationwide. We can minimise the risk of squatting and vandalism without any damage to the fabric of the building and give you complete peace of mind.
When a building is left unoccupied it is at an increased risk for intruders, property damage, fire and squatters. These risks can increase insurance premiums, significant financial loss and damage to reputation.
Perimeter Protection

Rapid Deployment protection

Wireless alarm and CCTV systems

Inspections

Emergency glazing

Mobile patrols and response

Static security officers
Lodge Service will assign fully trained and licensed SIA security officers to have the responsibility for responding to out of hours alarm activations and securing site on your behalf. So you can trust us to look after what matters to you most.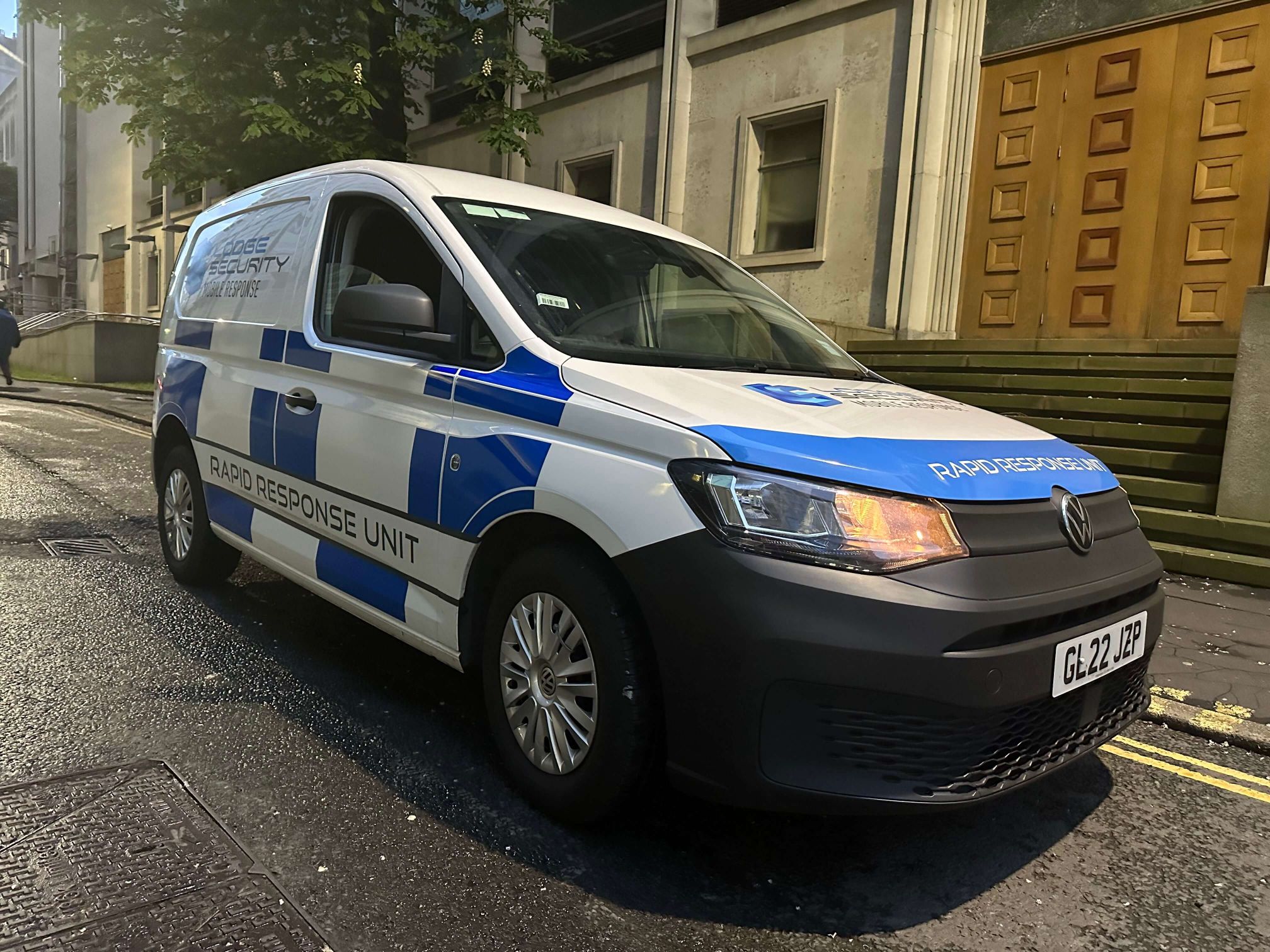 Lodge Service are experts in protecting your vacant property with 103 years of industry knowledge. We provide boarding up services, smart systems installation and monitoring, concrete blocks, property inspections which will be put in place after a full risk assessment is carried out.
Our products and technology are designed to meet the risk of vandalism, arson, squatting, theft or traveller occupation on a low-cost and simple daily hire basis.
We also ensure you meet your property insurance policy with Void Property Inspections, clearance, drain-down and isolation of utilities.
Our advance reporting software Logic live allows us to send over daily, weekly, monthly reports which are GPS stamped and is built to keep your insurers happy.

LEADING ELITE SECURITY COMPANY PROVIDING INTELLIGENT SECURITY SOLUTIONS
The Lodge global security operations centre (GSOC), blends intelligence, data mining, monitoring, intervention and security management, allowing a greater return on investment whilst enhancing the protection of people and assets.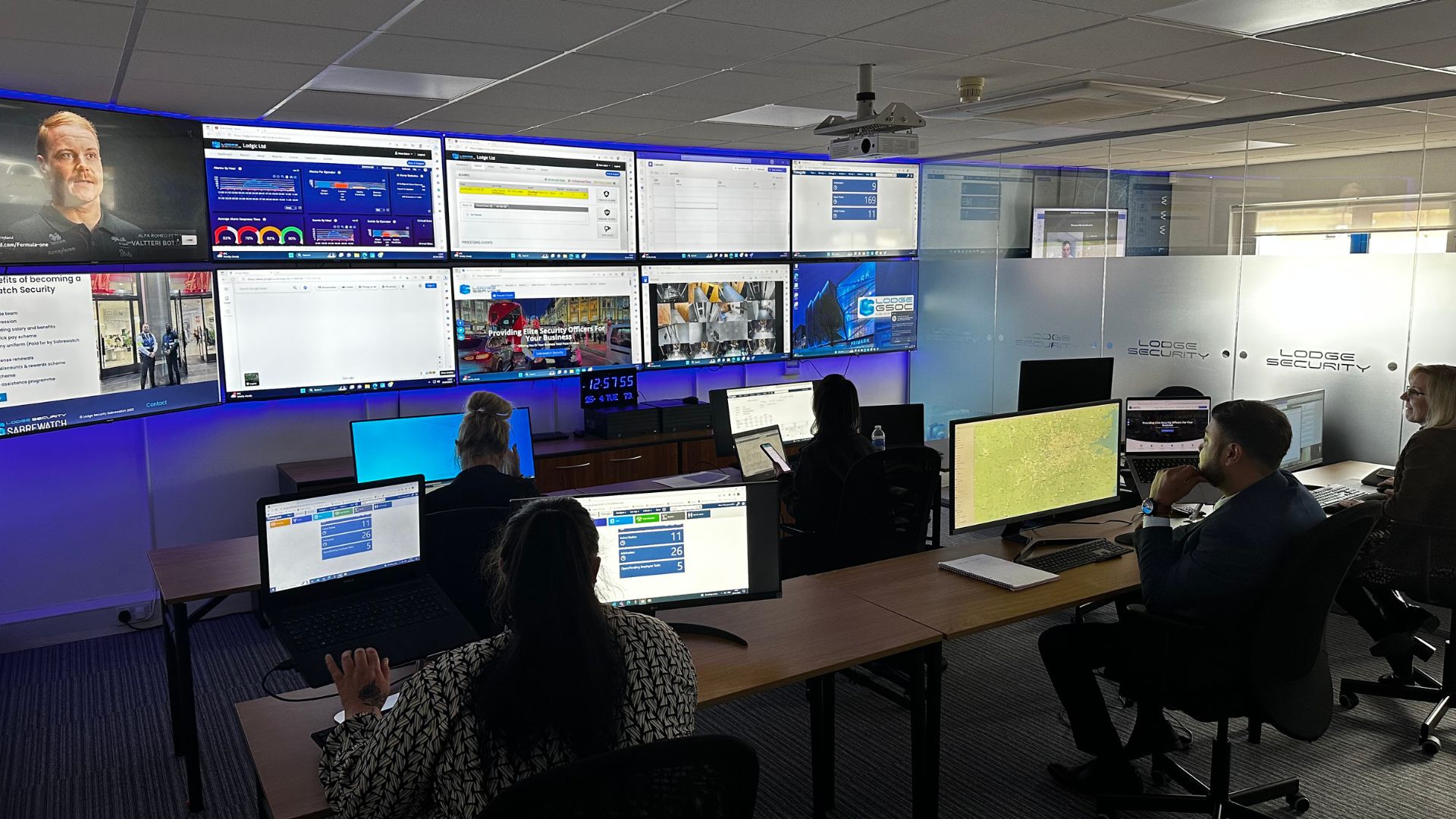 Your Trusted Security Partner – 100 Years' Experience
Lodge Service are one of the top security companies in the UK, amongst the top 1% - a "Pacesetter" accredited and scored 140 / 145 within ACS Approved Contractor Scheme.
We have unrivalled experience since our formation in 1919, we would be keen to discuss the range of our services with you.
Business owners, property directors, and premises and security managers all look to us for support to protect their people and property, to design out crime.
The range of security and property management services delivered across the UK are:
CCTV and alarm monitoring
Post-incident verification
Incident management systems
24/7 BMS (Building Management Services)
Vehicle tracking and Lone Worker Support
Technology Integration of security and FM systems
Business data analysis
24-hour support and security response
The service is based on our London Intelligence Centre and central monitoring. From here we plan and control security and property management services. This provides asset protection and reduces cost and risk for an assured return on your investment.
Contact Us today for Security Support
Contact us for a FREE audit and analysis to identify opportunities to increase protection and reduce costs when you deploy Lodge Community Rangers integrated with the Lodge GSOC.