Fire Services
If you are an employer, owner, landlord or occupier of business or non-domestic premises, you could be legally responsible for the fire safety of your employees, customers, and anybody else who could be affected by a fire at your premises. Fire safety responsibility should never be taken lightly.
Lodge Service will ensure that you fulfil all your fire safety obligations and ensure you remain fully compliant with all legislation. From fire risk assessment to installation through to service and maintenance, Lodge Service will help you to keep your employees, customers and assets safe from the dangers of fire.

FIRE SYSTEMS – PROTEC AND GENT QUALIFIED ENGINEERS-


FIRE RISK ASSESSMENT


FIRE EXTINGUISHERS


FIRE SIGNAGE


GAS SUPPRESSION SYSTEMS


EMERGENCY LIGHTING


FIRE CURTAINS AND SHUTTERS


FIRE EQUIPMENT HIRE
Fire systems (Protec and GENT qualified engineers)
Lodge Service offers a complete range of Fire Alarm Systems, including GENT, Protec, CTEC or EMS. Catering for all sizes and types of buildings, whatever your application, either wired or wireless, you can have absolute confidence that we will deliver, from design, installation, and maintenance through to servicing.
Fire Risk Assessment
The Regulatory Reform (Fire Safety) Order 2005 (RRO) requires that a Fire Risk Assessment is conducted initially and reviewed on an on-going basis to ensure that appropriate and adequate fire precautions are in place. The Fire Risk Assessment service offered by Lodge Service is conducted by highly trained staff with a thorough understanding of Fire Prevention and the requirements of the RRO. Once completed, we will support you through any actions or recommendations identified.
Fire extinguishers
Lodge Service provides fire extinguisher service, supply & maintenance for all workplace premises from offices to shops through to colleges, hospitals & industrial factories. We can also survey your workplace as part of our standard annual fire extinguisher service plan.
Fire Signage
Fire safety and fire escape signage is a legal requirement in most business and public premises, and should always provide the occupants with enough information to safely evacuate from any area of the premises. As part of our standard annual fire extinguisher service plan, we can report on or install the required signage. Also, we can manage your fire signage with separate site visits.
Gas Suppression Systems
Gas suppression systems provide the fire protection you seek without the risk of damaging any vital equipment. Lodge Service can design, install and maintain your gas suppression system as part of a comprehensive fire reduction strategy or as a standalone package.
Emergency Lighting
Lodge Service can design, install, and maintain Emergency Lighting to ensure your buildings meet the latest building regulations and any local authority requirements, and that your staff and customers are safely lit if normal illumination fails, as a result of a fire or power cut.
Fire Curtains and shutters
Fire Resistant Roller Shutters and Smoke Curtains significantly improve your overall fire strategy and can help reduce insurance premiums whilst protecting your employees and assets. From design, installation through to servicing and maintenance, Lodge Service can support you through the full project.
Fire equipment hire
Fire safety equipment is not just required for offices and other places of business, but also for temporary sites and public events. Lodge Service can undertake the assessments, as well as provide appropriate fire equipment hire and installation to ensure all legal and insurance requirements are met. Our temporary solutions include, extinguishers, portable or manual fire alarms, wheeled stands, and signage, all available with full nationwide delivery and installed by competent engineers.
Get in Touch
If you require further information about our security services or further advice on your security requirements. Please contact our team today.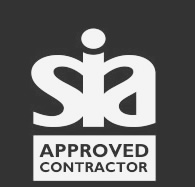 SIA Approved Contractor Scheme (ACS) status for the provision of Security Guarding and Key-Holding.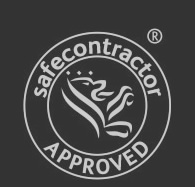 Lodge Security Limited is a Safe Contractor accredited supplier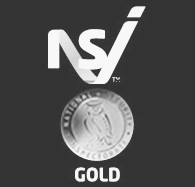 Lodge Security Limited is an NSI (National Security Inspectorate) Guarding Gold and EMS Gold accredited organisation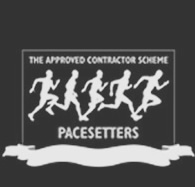 Lodge Security Limited achieved a score in the top 10% for the SIA ACS approval