Technology Security Solutions
Technology Security Solutions
Whether Chinese, South Korean, British or American, the tech product you install is as protected and secure as your cyber security and our knowledge of protection. From an end user perspective, we want you to focus on what you want from a system and for us to reassure you of its reliability and security features.
Many providers will only recommend products they get kick backs from, or integrate with their own platforms, we however will always be honest and recommended what we think is right for your requirements based on over 100 years of security industry excellence.

  CONTROL ROOM DESIGN AND INSTALLATION

  EAS

  TRANSPEYE DATA MINING

  FACIAL DETECTION AND RECOGNITION

  BODY WORN VIDEO CAMERAS

  ACCESS CONTROL

  INTRUDER ALARMS

  LONE WORKING

  ANPR, PARKING & DRIVE OFF MANAGEMENT

  IP AND AI CCTV

  PEOPLE SCREENING

  RETAIL ANALYTICS

  ASSET TRACKING
Control room design and installation
We have many years of experience in design, set up and operational deployment of control room's, CCTV monitoring stations and dedicated ARC's (Alarm Receiving Centre's) – We are happy to support your internal developments from the design stage and happy to provide a full installation and manpower solution to maximise your return on investment of security systems within your estate.
EAS
Pedestals and associated equipment for AM and RF Systems are available to supply, install and commission. Connected to Transpeye, we can offer a truly "Smart EAS" solution, bringing video alongside all EAS alerts for remote management and reporting. A full range of tags and labels are available also and we are happy to explore bespoke product protection challenges and design from scratch with client input. 

Facial detection and recognition

Facial detection and recognition systems is technology capable of matching a human face from a digital image or a video frame against a database of faces, typically employed to identify potential offenders to safety or theft. AI technology is at the fore of this and will support the protection of your assets but also has the ability to off gender and age based information to support marketing teams on category management within a retail environment.
Transpeye data mining – Reveal the Risk
Transpeye allows the most efficient hardware and software smart combinations to maximise RISK management needs efficiently, ensuring the 1% of video required for observation is provided by exception. Combining Transpeye with security hardware and multiple data sources immediately adds value to your security investments to enable an efficient risk management solution where all system features are maximised and visuals reported via a dashboard with full reporting suite.
Access Control
Access control offers a secure, convenient, flexible and cost-effective way of controlling who has access to your building and when that access is allowed. All businesses have to protect assets and employees whilst allowing people to move freely in the areas that they need. It is common in buildings that are secured by locks and keys for doors to be left unlocked all day. This opens up the possibility of opportunist theft and malicious damage. Installing an access control system means that you will never have to change a lock again. Tokens are issued to allow access through the controlled doors and are easily barred from the system if they are lost or stolen.
Body Worn Video
We supply a range of BWV systems to suit your needs and objectives, all aligned to GDPR regulations. Our solutions are fully scalable, making them suitable for the largest complex deployments down to single-use cameras for individual personal safety. We ensure solutions are specifically engineered to meet and exceed the BSI'sBS8593: Code of Practice for the Effective Deployment of Body Worn Video (BWV).
Lone Working
Protection of lone workers is essential. Whether it be the supply of specific safety devices, remote monitoring and support or immediate response via our vehicles, whether it be medical or a risk based need we aim to support businesses in the protection of their people as a priority.
Intruder Alarms
Installing a reliable intruder alarm system can be the easiest way for businesses to help prevent intrusions. They not only serve as a deterrent to potential intruders, but also, should an intrusion occur, they provide a warning either to you and your team direct or through a professional monitoring centre including our very own ARC (Alarm Response Centre). Our solutions are also available to be connected to Transpeye to allow a Video First risk management system for perimeter and intrusion detection
IP and AI CCTV
Our smart cameras and infrastructure solutions engineered with AI technology integrate a range of tools to support smarter decision making, from people counting and facial recognition & detection, to vehicle recognition (ANPR) and automated security alerts.
ANPR, Parking & Drive off Management
The ability to identify vehicles at parking entrances can provide major benefits for businesses, local authorities, and a range of other organizations. Now, managers in any area can improve entrance security to schools, offices, and factories, for instance, or to implement road tolling, and much more.

Read more
In the past, Automatic Number Plate Recognition (ANPR) has been costly, unreliable, and only relevant for a limited number of applications. Errors were commonplace and the available hardware could not read every licence plate reliably, and so could not operate without human confirmation. Additionally, low-light areas, oblique vantage points, and non-standard characters caused issues in detecting and capturing number plates. Today's ANPR cameras, engineered with deep learning algorithms and GPU processors, are extremely accurate – more than sufficient to overcome previous challenges. ANPR systems "learn" number plate information within a scene, recognizing a much higher number of automobile plates and with much higher efficiency than conventional ANPR systems. They also no longer require the frequent and often cumbersome camera positioning adjustments.
Read less
People Screening
Make the invisible thermal radiation"visible"in the form of heat zone images with thermal imaging technologies. Also useful in support COVID safety strategies. High-performance people-screening cameras, with SloScan, for quickly and respectfully screening your employees as they exit, to detect and deter theft of products, drugs or any risk based issue.
Retail Analytics
We help retailers and other businesses to observe events and implement change based on accurate reports of Footfall, Occupancy, Heat Mapping and Queue Management to help understand and optimise their merchandising and category management strategies as well as traditional risk management needs adding value to any CCTV investment.
Virtual Guard 
Maximise your investment in technology by allowing our remote monitoring suite to conduct live, retrospective or ad-hoc monitoring and support local onsite teams
with remote intervention, intelligence and protection.  A great option for high risk locations.
Get in Touch
If you require further information about our technology services or further advice on your requirements. Please contact our experts today.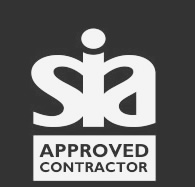 SIA Approved Contractor Scheme (ACS) status for the provision of Security Guarding and Key-Holding.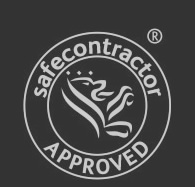 Lodge Security Limited is a Safe Contractor accredited supplier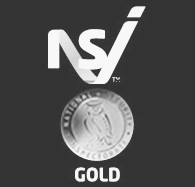 Lodge Security Limited is an NSI (National Security Inspectorate) Guarding Gold and EMS Gold accredited organisation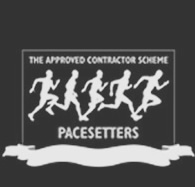 Lodge Security Limited achieved a score in the top 10% for the SIA ACS approval