Mission Statement
Our mission is to provide all our clients with a service of the upmost excellence, efficiency and effectiveness. To inspire trust and innovation through our services and products.  We aim to provide this by offering a bespoke service tailored to the specific needs of each client by maximising our knowledge and skills to create value and make a difference.
We believe that our most important asset is our people, we are always seeking to nurture and train to the best possible standard. Providing team members with real opportunities to deliver and develop their skills and knowledge so that they can fulfil their potential and enjoy a successful career within our organisation.
We partner with each of our clients, and through collaboration come to an agreement on their needs and how we provide the best security services and innovative solutions,  developing trust and aiming to exceed their expectations. We are client-focused with a versatile and innovative approach that enables us to drive value and make a difference. 
We will provide not only a safe working environment but also proactively consider and prioritise the health, safety and wellbeing of all our people and those we work and interact with.
Within all of our services, the needs and expectations of all stakeholders are meticulously and thoughtfully considered. When designing our services, the protection of the public is included to protect not only our client but the wider community.
Lodge Service is fully committed to creating and enabling sustainable futures to ensure that our business activities have a positive impact. We embrace the opportunity to giving something back, operate as an environmentally friendly business working towards being carbon neutral and to contribute to the wider community.
Get in Touch
If you require further information about our security services or further advice on your security requirements. Please contact our team today.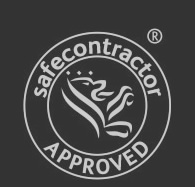 Lodge Security Limited is a Safe Contractor accredited supplier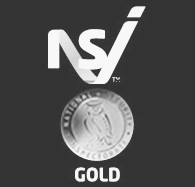 Lodge Security Limited is an NSI (National Security Inspectorate) Guarding Gold and EMS Gold accredited organisation