RETAIL LOSS
PREVENTION & PROFIT
PROTECTION
We offer a wide range of loss prevention and profit protection services to help businesses prevent margin attrition through criminal (theft prevention) and negligent loss. We operate on the principle that stock loss occurs when rules are broken. Theft prevention and adherence to correct procedures ensures that shrinkage is kept to a minimum.
Our Loss Prevention & Profit Protection services will bring the following key returns to your business:

 MINIMISED SHRINKAGE


 RULES-BASED PROTECTION


 TIMELY INVESTIGATIONS


 UNDERCOVER OPERATIONS


 POS TEST PURCHASING


 BESPOKE STAFF TRAINING


 AUDIT & COMPLIANCE
As one of the leading Security Companies, our in-depth, flexible security solutions are ideally suited to clients across the UK.
We provide security services for the retail, corporate, transport and warehouse market including:
Static and mobile security guards
Mobile patrols and key holding and alarm response services
SIA(Security Industry Authority) Security guards and manned guarding
24/7 manned security guarding
SIA Approved Security Guarding Srvices & Keyholding
Comprehensive range of company security services for you
EMPLOYEE & INTERNAL THEFT PREVENTION
Our security solutions provide the services to deliver an effective employee theft prevention strategy that will reduce levels of internal theft and form part of a wider profit protection campaign across your business.
RETAIL SHRINKAGE
'Shrinkage' refers specifically to "a loss of inventory" – so it is particularly applicable in retail. This is evident in the difference between recorded and actual inventory. Lodge Service offers a wide range of solutions to help you identify and minimise any shrinkage that is happening within your business.
AUDIT AND COMPLIANCE
We carry out assessments of procedures; on-site risk assessments to identify procedural gaps; and on-site audits to provide objective measurement of compliance with agreed routines.
INVESTIGATIONS
Our team of experienced investigators undertake procedural and crime-related investigations into incidents of potential cash and stock, preparing detailed case files for police involvement.
UNDERCOVER / COVERT OPERATIONS
We are experienced providers of undercover and surveillance operatives, working closely with our clients to pinpoint and eradicate areas of loss within their business.
POINT OF SALE TEST PURCHASING
We specialise in monitoring POS activity, using covert CCTV where necessary. Our field-based teams provide a quick and effective response to 'front end' issues relating to purchasing, customer service and compliance processes.
SECURITY TRAINING
We provide bespoke staff training workshops aimed at highlighting key loss areas and up-skilling staff on how to reduce their business shrink. Workshops are delivered at client premises and can be tailored to suit your business requirements.
Get in Touch
If you require further information about our security services or further advice on your security requirements. Please contact our team today.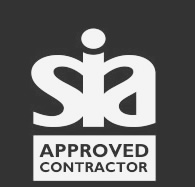 SIA Approved Contractor Scheme (ACS) status for the provision of Security Guarding and Key-Holding.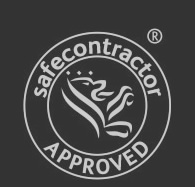 Lodge Security Limited is a Safe Contractor accredited supplier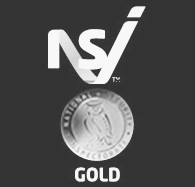 Lodge Security Limited is an NSI (National Security Inspectorate) Guarding Gold and EMS Gold accredited organisation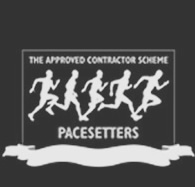 Lodge Security Limited achieved a score in the top 10% for the SIA ACS approval