Professional

Security Guarding Services
We are the security guarding provider of choice for major names in the retail, distribution, corporate, financial and other sectors, delivering a front line and back-up security guarding services 24/7 to protect people, stock and property, aid Civil Recovery and add value in numerous other ways.
Your business and reputation are as important to our team as they are to you. Ask our officers who they work for, and it will be the brand above the door, not Lodge. That's why we have held contracts for over 30 years and have staff with us for over 40.
Our team at the front line whether concierge, wardens or officers are how and why we have delivered over 100 years of honesty and integrity.
Our security guards have the following training as standard:

  SIA LICENSED


  CUSTOMER CARE AND FIRST AID


  THEFT/LOSS PREVENTION


  CCTV OPERATION


  INCIDENT REPORTING AND CIVIL RECOVERY


  FIRE MARSHALL, FIRE WARDEN


  HEALTH AND SAFETY AWARENESS
A Security Company You Can Trust
As a top 1% Approved Contractor, Lodge Service remains the best security solutions provider for elite services across the UK, Ireland and Africa.
We provide elite security services for the corporate, residential, public sector, retail, wholesale, distribution and hospitality and leisure industries including: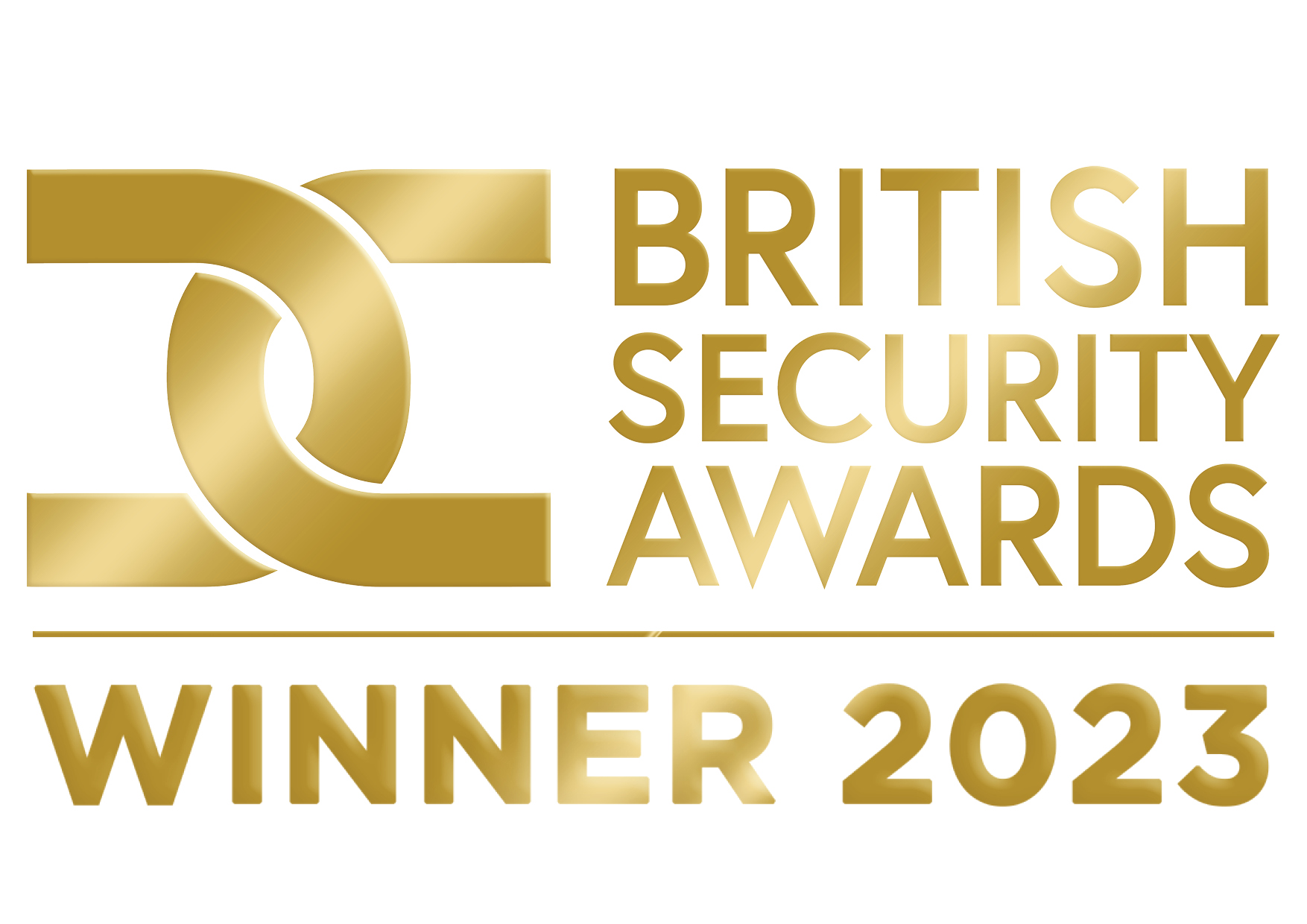 BID Wardens and Rangers

GSOC design, build and management

Intelligence led data analytics with video

Innovative technical security solutions

Fire alarm installations and monitoring

Virtual Guard – Remote monitoring and intervention

Elite security officers

Elite store detectives

Elite roaming officers

Mobile patrols, key holding and alarm response services

Loss Prevention consultancy
Retail Security Guarding
Retail security has evolved, it's no longer about the officer on the door preventing the stereotypical offender from entering. It's about service, collaboration and being intelligence led. Sometimes brute strength, look and feel is needed, but in 99.9% of cases our officers, with exceptional customer service skills training, are protecting clients' employees first, brand second and assets third.
Our clients want their customers to enjoy a great experience, not feel or be intimidated. Sadly, these days, intervention can result in acts of violence, something neither our officers nor your staff want to be confronted with.
So, if you are looking for a service first provider, with over 100 years of retail security history and with a family business name and reputation to protect, then Lodge Service will secure your brand in the same way that we protect our own.
Store Detectives 
Covert or overt? It's always better to deter. However, when there is stock loss that cannot be accounted for, or there are professional offenders or gangs that are targeting your store, a different approach is required.
Store detectives are highly trained and experienced officers, they are not just a uniformed officer in plain clothes! It takes years to perfect blending in and the ability to identify organised crime gangs and offenders. So before asking your uniformed security provider to put in store detectives, you need to assess risk thoroughly; detection and detention comes with risks and unwanted coverage when poorly executed. Lodge Service is happy to give advice in this area to any retailer or offer a professional store detective team as required.
Roaming Security Officers
The new buzzword of the retail LP space…. Intelligence-led security guards working in a predetermined area for either a multiple of same fascia stores or a range of retailers.
These are a great asset to spread the security costs and offer a response to incidents for your teams. They are paid at a higher rate than a static officer and are expected to know and respond to multiple situations and incidents. Lodge Service undertakes the response and patrol model and has done so for many years.
Read more
So why hasn't it flourished? One reason and one you will be aware of. When driving you see a Police car in your mirror, what do you do? Slow down and drive like you are on your test! When the Police pull off and you are 'free' again, what do you do? The same applies, when the officer and vehicle are on site – no crime. But as they drive away, in come the criminals. So before jumping on the roaming officer bandwagon – we advise you to work closely with us to risk assess and measure if this solution will really work for you. Of course in some situations it's fantastic, when integrated with technology and when it's protecting a small area or retail park, it's fantastic. But ensure you are aligned to the fact that smoke and mirrors work, but for a short time, so keep innovating!

Read less
Street Warden

It Started in 1994, when Guardhall, a division of Lodge Service, based in Accrington, led the trials and development of the now street Warden and PCSO! Back in the 90s, the Guardhall team were known as 'Community Safety Wardens' and could be seen pounding the streets in the Northwest, brought into homes via the BBC TV programme 'Crime beat' presented by Martyn Lewis. 
Key Holding Patrol and response

Operating a KP&R service nationally for over 30 years, Lodge Service continues to securely hold keys for business, sites, and individuals who require alarm response and mobile security patrols.
Operating 24/7, our highly trained and experienced officers are never far away, ensuring your people and assets are protected at all times. With a fleet of electric vehicles and Hybrids (where range and charge points still pose an issue), our officers are deployed via secured communications and mapping technology that ensures the quickest and safest means to support you and meet your security needs.
With our response vehicles never operating at 100% capacity – intentionally – we still continue to support other service providers, at locations where their reach doesn't stretch or where urgent response is required.
Corporate Security and Concierge
With a high level of security management, exceptional service skills and industry-leading integration and innovation, Lodge Service ensures that your corporate values are reflected in our service delivery. The Lodge Service Corporate security team is your team, dedicated and committed to ensuring they are offering safe, secure, friendly, and professional service delivery to your guests and employees.
Rest assured, our corporate team is fully professional and trained for the corporate environment – they aren't subcontracted and they do not work in other industry sectors. We may offer other people services as a group, but never will their paths cross.
Read more
EVENT SECURITY AND STEWARDS
Large scale events and stewarding – it's just not us! Ad hoc work with fluid labour in a saturated market. We would love to be in this 'arena' but until we can deliver the service, we would be proud to deliver, we won't. However, we would be happy to support you in your search and recommend our partners if needed.

For smaller events (up to 15) we are able to offer our highly trained security officers from our talent pool to deliver the protection you need.

Read less
Security Dogs
Have you ever wondered why they are called K9's? Well, canines or K9 because the term "canine" is derived from the Latin word caninus, which simply means "dogs." K9 is often used over the literal word "canine," but is simply a pun of the original word.
However you wish to refer to security dogs, they are licensed, trained, and homed with highly experienced handlers. Truly man's best friend, Lodge Service is able to provide high calibre detection and protection teams. From Explosive detection (often referred to as sniffer dogs), Narcotic detection, through to general purpose security dogs, the teams are versatile and offer a great return on investment on safety and security.
Our handlers operate closely with our patrol and response and technical teams, to offer our customers a truly holistic approach to security and safety
Close Protection Officers
In today's climate, proactive management of personnel security requirements is a must for many businesses and high-profile individuals. Highly specialised in their field, Lodge Service CPOs operate in locations nationally, from residential security to close protection.
Offering focused and comprehensive security to individuals or groups from all walks of life, our officers ensure complete peace of mind to the client, enabling them to go about their lives and business, confident in the knowledge that their safety and security is in our capable hands.
FULLY ACCREDITED PARTNER
Lodge Security is NSI (National Security Inspectorate) Gold accredited with an ACS (Approved Contractor Scheme) score in the top 10% of all security guarding companies.
WORLD-WIDE CLIENT BASE
We provide high quality security guarding, store detective and security personnel and are trusted by clients in the UK, Europe and beyond.
FULL VETTING & TRAINED SECURITY GUARDS
Our security guarding services are vetted to British Standard BS7858, professionally trained, and undergo continual career development.
Your Trusted Security Partner – 100 Years' Experience
Lodge Service are one of the top security companies in the UK, amongst the top 1% - a "Pacesetter" accredited and scored 140 / 145 within ACS Approved Contractor Scheme.
We have unrivalled experience since our formation in 1919, we would be keen to discuss the range of our services with you.
Contact Us today for Security Support
Contact us for a FREE audit and analysis to identify opportunities to increase protection and reduce costs when you deploy Lodge Community Rangers integrated with the Lodge GSOC.