With 100 years of continuous experience and innovation in the security industry, we offer a market-leading, one-stop solution for all security services you may need – with the ability to integrate services intelligently to further enhance protection, cost-efficiency and Return on Investment over time.
No other security vendor – not even the largest names in the security market – offer such breadth and depth of expertise, such diversity of services, and the flexibility, facilities and know-how to deliver it all.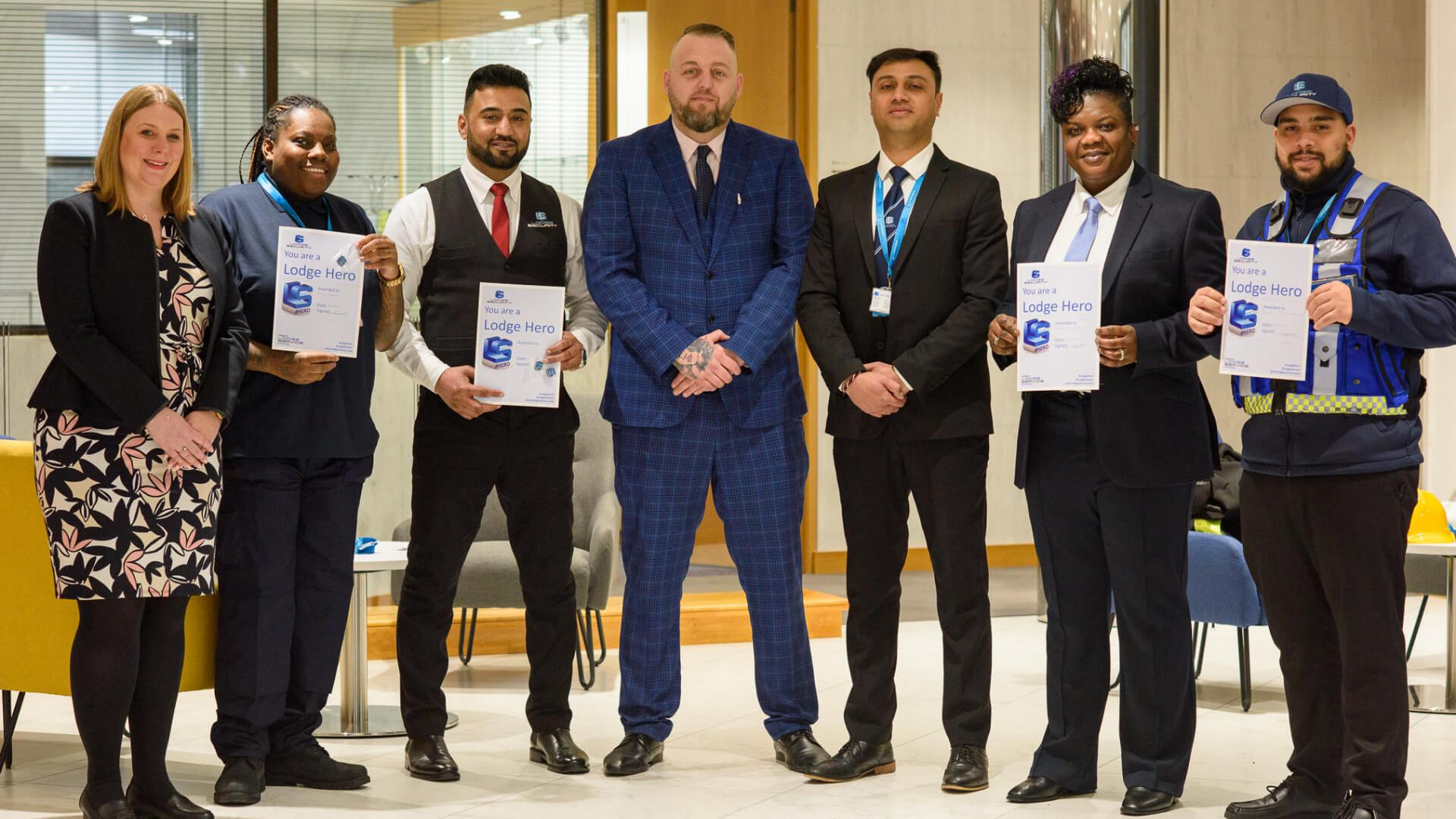 At Lodge Service, our security guards are highly trained and experienced in providing customer-centric personal protection services in retail, hospitality, financial services and leisure industries.
Our Security Control Room is 100% Dedicated to your business which deserve the best protection. That's why we provide; round-the-clock monitoring for every site, system, security guard and individual in our charge.
For a professional mobile security patrol response to protect your home or your business and keep your family and staff safe; Lodge Service have a team of highly trained Security response officers ready to respond to potential incidents, so you don't have to.
Today's technology is underutilised. The 30-year-old tool kit is still used by many businesses. By utilising security technology platforms and AI in your risk assessment, you can protect your staff, your losses and protect your business more effectively.
Through Lodge Service Technical, the security technology protection division of Lodge Service, we deliver a full NSI-approved CCTV installation, monitoring, response and maintenance service for residential and commercial clients – with the added benefit of centralised, cost-saving monitoring using our security control room.
Lodge Service Technical is a security technology and protection division of Lodge Service, offering residential and commercial clients a full-service alarm installation, monitoring, response and maintenance package.
We are a trusted and resourceful key holding partner, with clients covering every sector of industry including major High Street names such as New Look, Primark, Cineworld, the NHS, Local Authorities and much more.
Our Loss Prevention team offers you a versatile, quick deployment solution to support your business only when it's needed. Saving you significant costs by working effectively alongside your inhouse teams, without a permanent addition to your payroll.
Lodge Service can provide a comprehensive range of solutions to protect properties nationwide. We can minimise the risk of squatting and vandalism without any damage to the fabric of the building and give you complete peace of mind.
Stuart is the CEO of the Lodge Group of Companies and Grandson of the company founder. Stuart has a huge amount of knowledge and experience within the security industry, having worked in all the group divisions, technology, guarding, loss prevention, control rooms and data analytics.